Fiber Systems

AJA was founded by engineer John Abt in 1993, who still serves as the company Chairman. Today the company employs over 200 people worldwide, building industry leading video capture cards, digital recording devices, video routers, frame synchronizers and scalers, digital converters and professional cameras.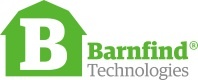 Barnfind's amazing signal transport solution will transform the video business. They handle many signal formats in one frame and they supply fiber transport solutions, multiplexing, routing, conversion, distribution, IP/Ethernet, 4K 60p workflows, world class CAM-CCU solutions etc. Beyond Barnfind's powerful capabilities, their unique approach also saves customers valuable real estate (rack space), power consumption and money. Barnfind is one of the greenest company in the Video business. Ideally suited for the Television-Broadcast, Service Providers and Post Production markets.

Blackmagic has grown rapidly to become one of the world's leading innovators and manufacturers of creative video technology. And that's because their philosophy is refreshing and simple - to help true creativity blossom. Blackmagic Design's founders have had a long history in post-production editing and engineering. With extensive experiences in high-end telecine, film and post, harnessed with a real passion for perfection, Blackmagic set out to change the industry forever.

ERECA is a manufacturer of products and systems for signal transmission over optical fiber. They develop solutions based on digital transmission of video, audio and data for CCTV and CATV, broadcast customers and ERT customers.

FieldCast is a manufacturer of innovative fiber optic solutions for all your live events productions. FieldCast products integrate with any AV environment, from outdoor staging, stadiums, and OB vans to indoor use in studio, concert halls, theater, conference room, medical room, house of worship, or residential systems.  Their products are easy to use, easy to get, affordable, and ready for tomorrow's infrastructure.